Sonic Direct are a major player in the domestic appliance and electricals market. With over 25 years of industry experience, they pride themselves on offering a first-class customer experience and expertise coupled with highly competitive pricing.
Despite boasting the largest showroom in the UK for an independent electrical retailer their product catalogue is so vast they simply can't showcase everything in their store.
Acante installed 6 shopping kiosks, spread strategically throughout the store, which has completely negated this issue and has perfectly complemented their online offering for those customers who still prefer to buy in-store.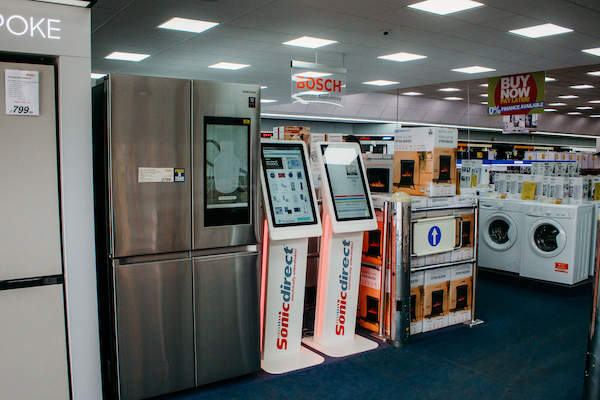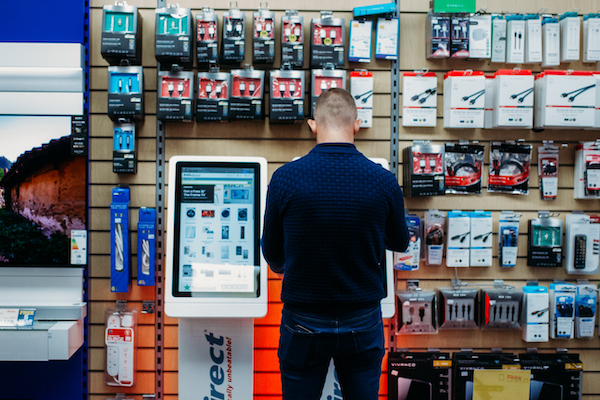 As the kiosks mirror their website, the information on display to both customers and staff is always accurate and detailed, ensuring the customer can make an informed purchasing decision confidently.
Their team have found it an invaluable way of offering suitable purchase recommendations and securing sales on products that they would otherwise have struggled to sell with no display model and minimal product information to use as a selling aid.
Andrew Gosling from Sonic Direct said:
"Unquestionably, the kiosks have benefited our customers, staff and business and we couldn't be happier with the results."